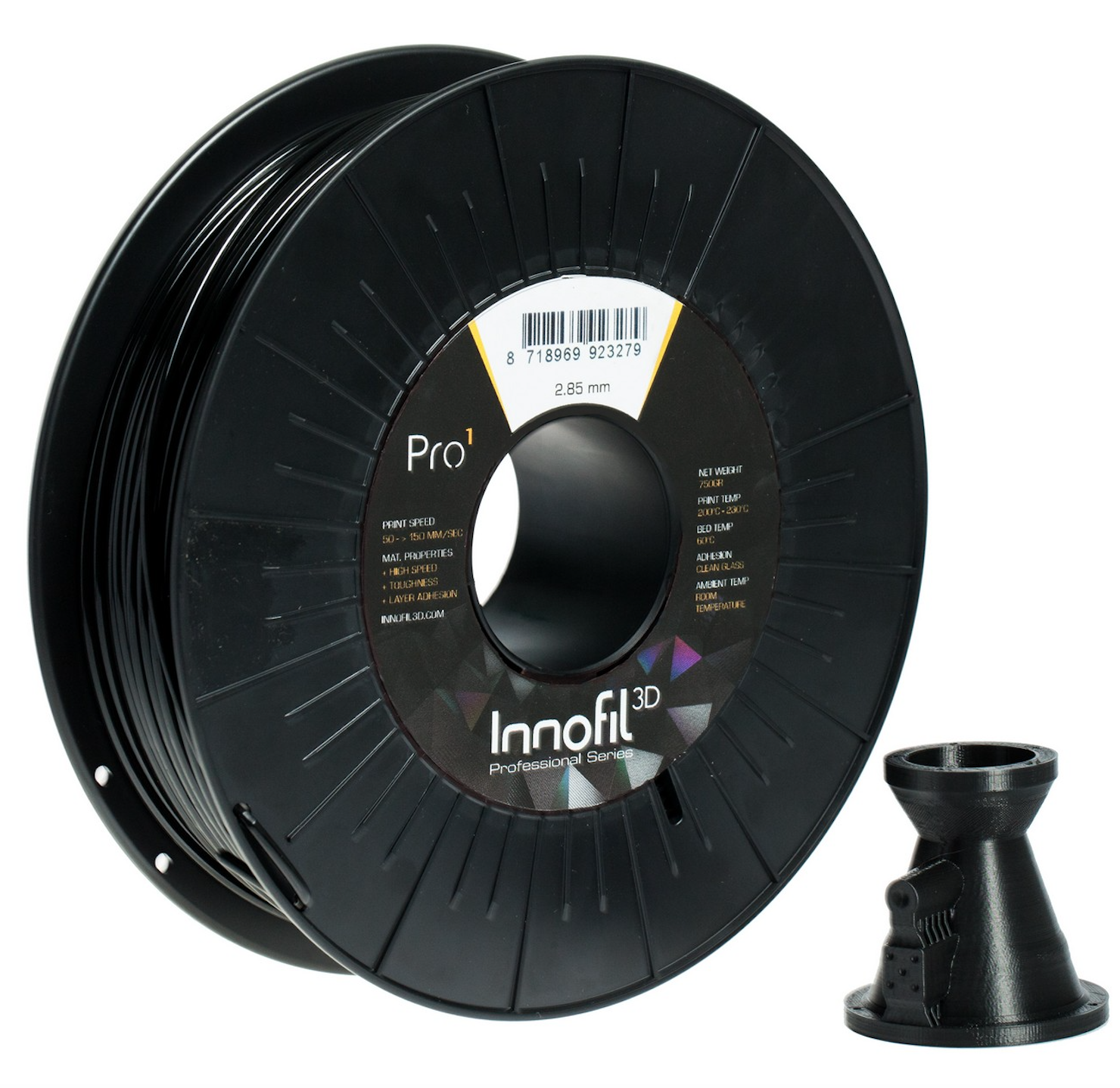 Innofil3D's line of professional filaments has been developed as a high-speed engineering thermoplastic that prints as easy as PLA while retaining mechanical properties that exceed even printed ABS objects! With PRO1 it is possible to print at speeds previously considered and by varying the settings, users can optimize for speed, strength, surface quality or a mix of all of the above.
PRO1 is fast, strong and impact resistant, offering major advantages in the following areas:
SPEED: Reduce your printing time by 30%-80%, (subject to printer and object limitations)
STRENGTH: Excels overall beyond printed ABS in mechanical properties
VERSATILITY: One filament that can be tuned towards blazing speed and excellent surface finish
CONSISTENCY: Truly consistent filament, also between colours and batches, it will perform as expected, every time.
PRO1 filaments from Innofil 3D are available in two different sizes (diameter): 1.75 mm & 2.85 mm
Each coil has 750 grams of filament, from which 750 g of 3D models can be printed.
The coil holder is 4,9 cm in diameter.
Recommended retail price: 39.95 EUR